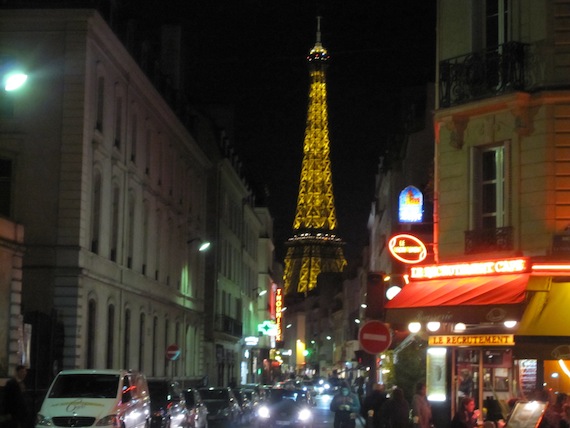 Paris last week – distinctly lacking in violence and chaos….
I was in Paris for a few days at the end of last week. But I almost didn't go, because the newspapers and TV news were full of reports about the mass strikes in France, held in protest at the proposed changes in the retirement age.
If you watched the news or read the papers you would have thought that pretty much the whole country was in flames. Which meant that I was shocked to emerge from Charles De Gaulle airport to discover something wholly surprising – calm. My taxi driver, as he drove me into the centre of Paris, told me that that he'd had to queue at a petrol station for diesel, but that was about the only inconvenience he'd faced. And in the whole time that I was in the French capital there was no sign of any disturbance.
Which isn't to say that the media were making stuff up. There were strikes, and there were other instances of civil disturbance. It's just that this was certainly not the norm. And the message I had taken from watching and reading about what was happening in France was that it was.
And that's my point. Not just that news reporting is by definition selective, but that we select for ourselves the most relevant bits from a message that someone else has previously selected.