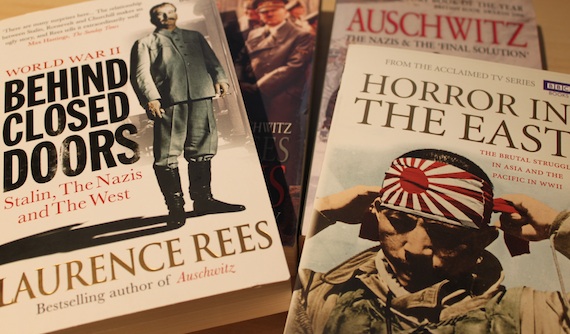 The winner receives all these books (plus 'Their Darkest Hour')
Congratulations to Andy Dixon of Cheshire who was the first WW2History.com subscriber chosen at random from all those who gave the correct answer to the summer competition.
The question posed was this: What was the name of the Japanese Admiral who was the architect of the attack on Pearl Harbor, and would be killed when his plane was shot down by the Americans in 1943?
And the answer was: Isoroku Yamamoto.
The prize of signed paperback copies of all 5 of my WW2 books will shortly be winging its way to Cheshire.
This autumn's competition for subscribers has a stunning prize – a signed, hardback, first edition of Professor Sir Ian Kershaw's brilliant new book about the final year of Hitler's Germany: 'The End'. Good luck to all who enter!