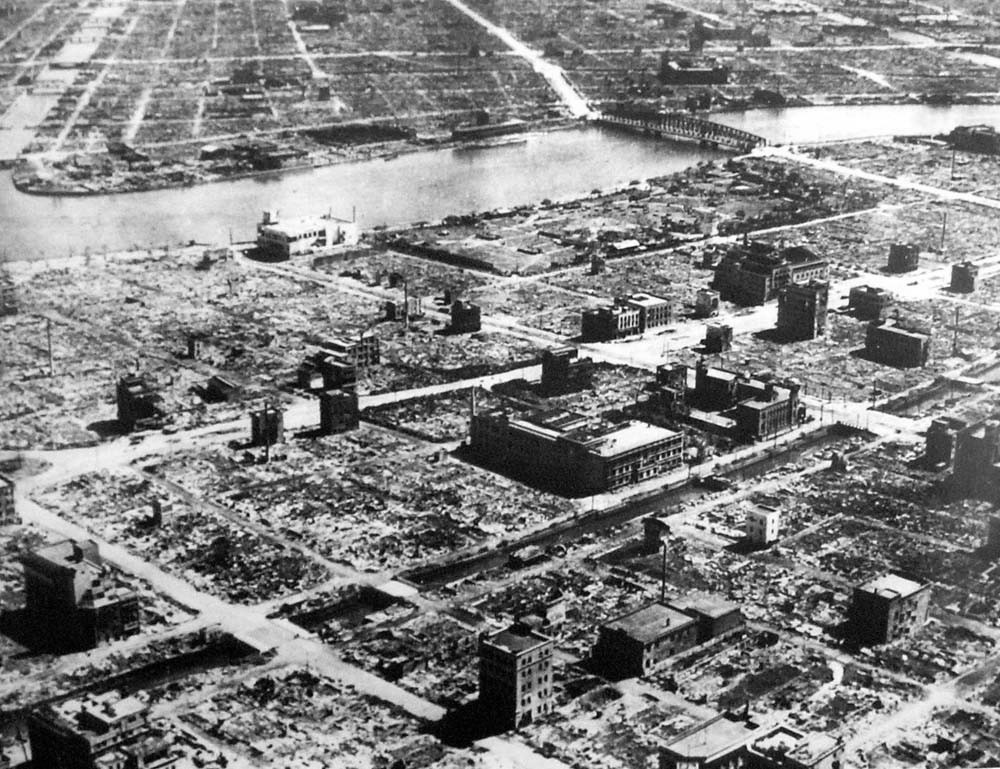 Tokyo, after the American fire-bombing in March 1945.
We've just added onto the site for subscribers the testimony of Paul Montgomery who was a member of a B29 bomber crew during the war against Japan.
I'll never forget meeting Paul Montgomery nearly a dozen years ago on his farm in the flat lands of Oklahoma. He was one of  the nicest people I ever met on my travels. Kind, forthright and compassionate. Yet he had helped take part in the killing of more people than probably anyone else I ever encountered.