FAQs
Q) How old do I have to be to use the site?
A) We recommend that the content of the site is only accessed by people aged 13 and over
Q) Can I download the videos or testimony?
A) No, you aren't allowed to download the videos or audio testimony. But you can cut and paste the text - but only for your own personal private use, not for commercial or business use.
Q) I've spotted a mistake on the site!
A) With such a huge amount of content - almost 400,000 words, plus the videos and audio material - it's all but inevitable that small errors creep in. But the great thing about the web is that the content can be corrected asap. So if you spot an error of fact do please get in touch via our contact page.
Q) Why do I occasionally have a problem watching the videos?
A) Broadband or wireless or other internet connections vary in capacity and delivery so widely. The same internet connection can sometimes vary during the day depending on external usage and other factors beyond the control of this website.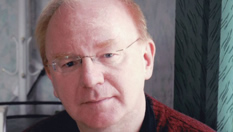 Read a candid interview with Laurence Rees in which he talks about his experience meeting Nazi perpetrators and gives more background on WW2History.com.