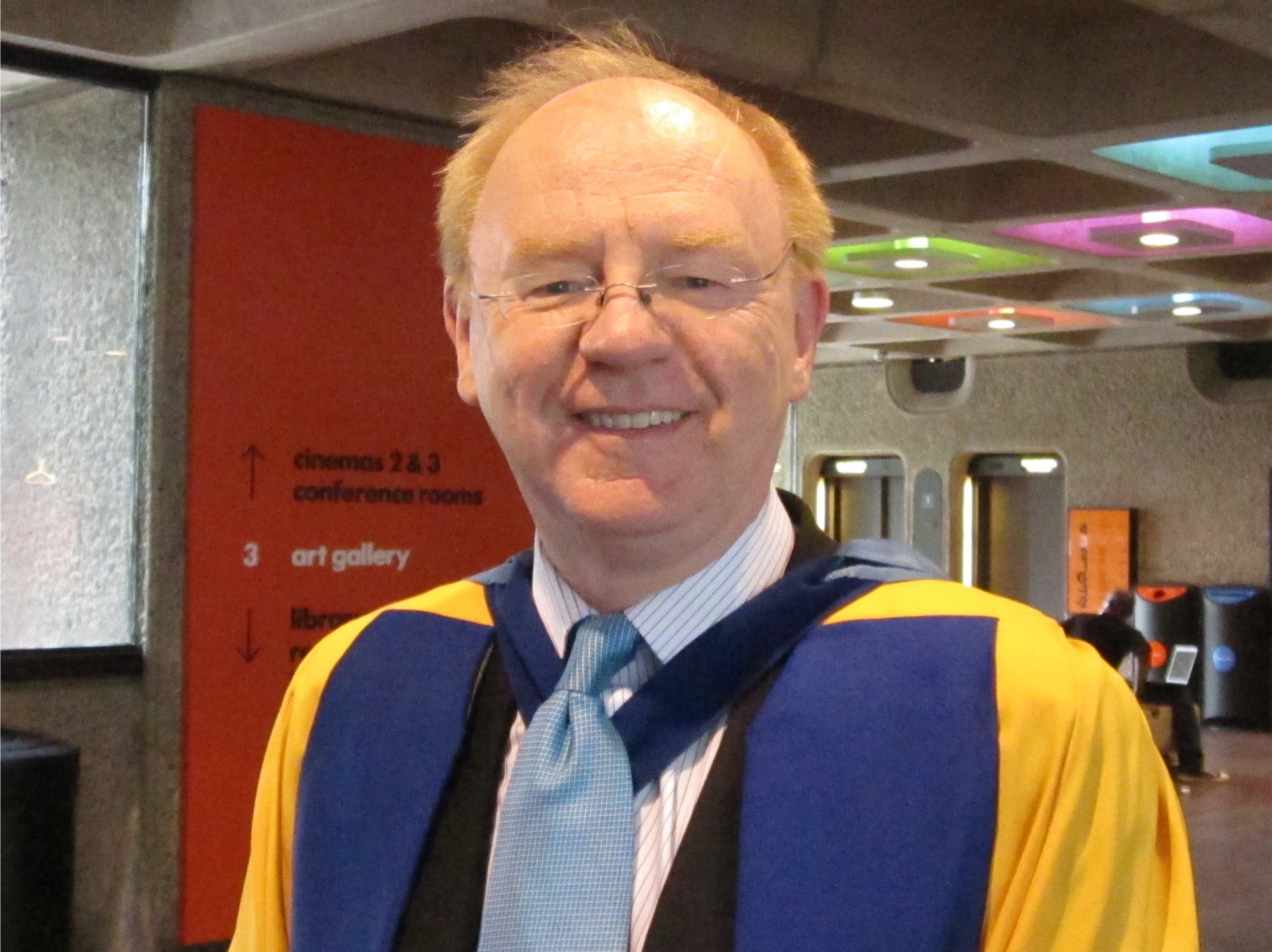 At the Barbican
I was fortunate enough to receive an Honorary Doctorate from the Open University at a degree ceremony in London today, where hundreds of OU graduates also received their degrees.  This is what I said in my speech to say Thank You.
It is a particular honour for me to receive this award from the Open University – an institution I have long admired. In fact, I first heard about the OU when I was at school and one of my science teachers was trying to gain an OU degree whilst also carrying on with his full time teaching job.
I remember thinking then that in order to get an OU degree you didn't just have to have the intellectual ability of a student who was working full time for a degree at a traditional university, but you also needed to possess many other personal qualities as well, including an extraordinary level of commitment and determination.
I also suspect that most of you couldn't have managed to achieve your degree without the love and support of someone else. Perhaps that someone else is with you today. Never forget the debt you owe them. I know I could never have achieved anything over the last twenty five years without the love and support of my family.
So I hugely admire everyone here who has managed to gain a degree from the Open University. And the single quality each of you possesses that I most admire is best summed up in words of advice that were written some years ago by the Dalai Lama. This was his advice for life: 'Never Give Up. No matter what is going on around you. Never Give Up.'
Many times you must have thought of giving up – but you never did. I congratulate you. Thank you again.