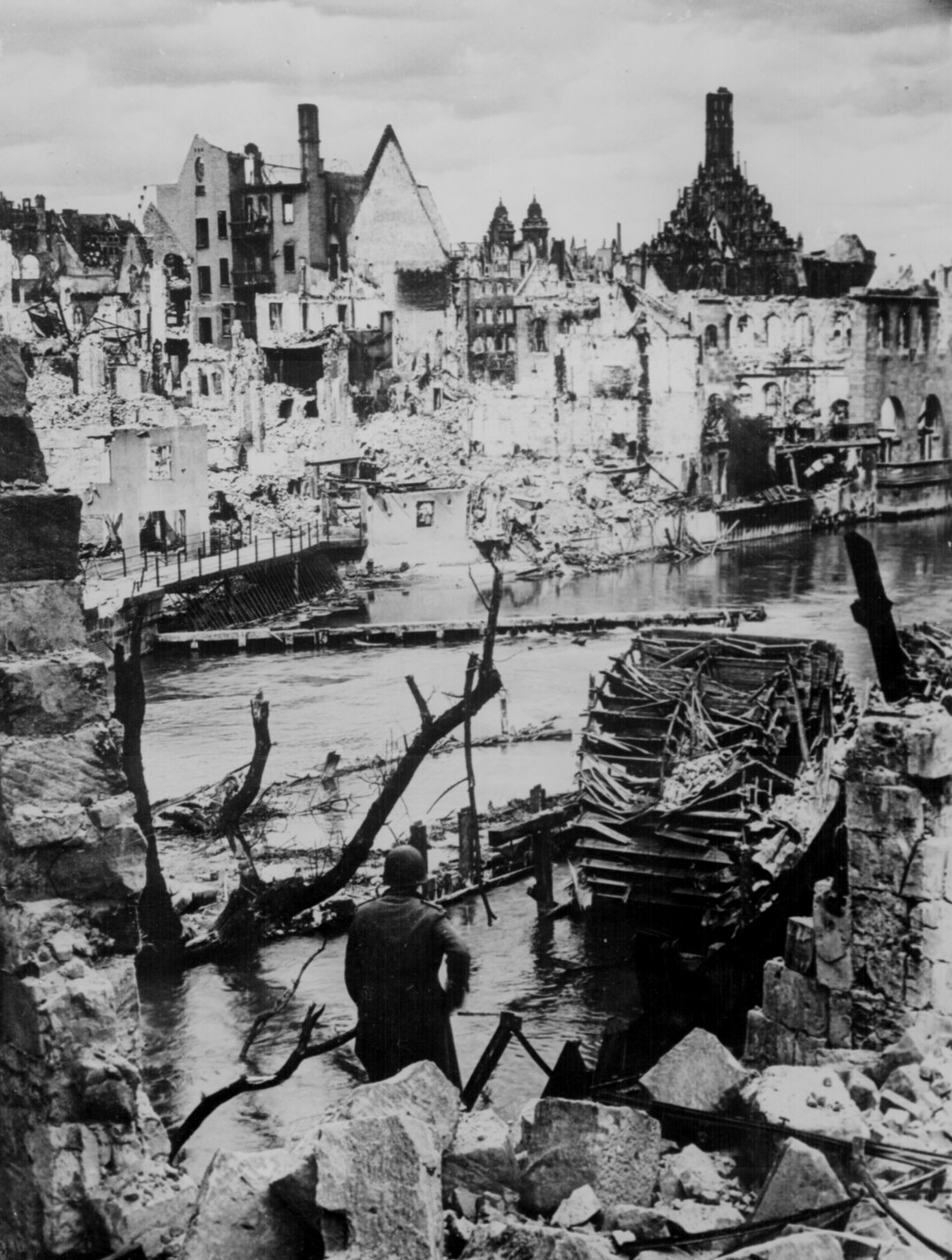 Much of Germany was in ruins by the time the Nazis gave up.
Recent events in Egypt, Tunisia and now Libya have shown us how quickly dictatorships can be challenged and (in the case of the first two countries) overthrown.
Which leaves us once again with one of the enduring mysteries of WW2 – why did the Nazi regime hold out until the spring of 1945 when Red Army soldiers were just yards from Hitler's bunker in Berlin? After all, Mussolini had been ousted in the autumn of 1943, as soon as the Italians realized which way the war was going. So why couldn't the Germans have got rid of Hitler at the same time?
The answer to that question tells us a great deal about the way revolutions can happen – or not happen – and how dictators can fall. Ultimately there were two crucial reasons why Hitler was not brought down by the popular discontent for the war which no doubt existed in Germany after the defeat at Stalingrad in early 1943. The first reason is practical, the second is institutional.