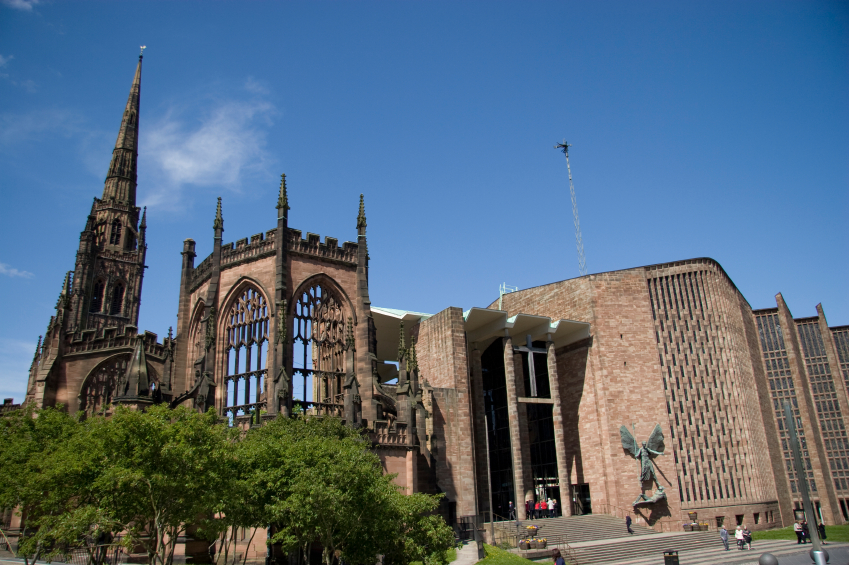 Where is this?
Congratulations to Ray Mitchell of Suffolk, Paul Oliver of Norfolk and Alistair Hollington of Essex who were the first three people drawn at random from subscribers to WW2History.com who correctly identified the city in which this photo was taken as – Coventry. A signed hardback copy of Juliet Gardiner's brilliant 'The Blitz' is on its way to each of you.
Coventry, in the Midlands of Britain, was subjected to a horrendous bombing raid by the Germans in November 1940. The ruins of the cathedral (on the left of the photo) have been kept as a permanent memorial to the destruction and suffering.
But, of course, it was Germany that went on, by the end of the war, to endure far more intense bombing than Britain did. Many in Britain believed (then and today) that, as the bible says, the Germans had 'sown the wind' and so it was right that they should subsequently 'reap the whirlwind'.
Was it? Was it right to bomb the ancient city of Dresden in 1945 and kill 35,000 people in one night? Was it right to create the world's first firestorm at Hamburg? Or target the medieval city of Wurzburg in part because its old wooden buildings were 'burnable'?
These are questions to which there are no easy answers. As Professor Tami Biddle said to me, in the context of Dresden:  'I'm very uncomfortable about trying to judge the people who made this decision. But I do look back and I think to myself, by God, this is what war does and whenever we make a decision to go to war we'd better be well aware and keep our eyes wide open about what kind of a Pandora's Box we're opening and what kind of suffering can come out of it, even unintentionally, even at the hands of people who are convinced they're fighting a just war or are convinced that they're doing the right thing and who just short years earlier were insisting to themselves that they would not attack civilians.'
And if we say it was 'right' to deliberately try and kill German civilians because we had to win the war, then how far should we have been prepared to go? Suppose we had targeted hospitals, schools and orphanages because it was thought that this would destroy the German 'will to fight' most effectively. Would that have been 'right' as well?
As I said, easy questions to ask – hard questions to answer.