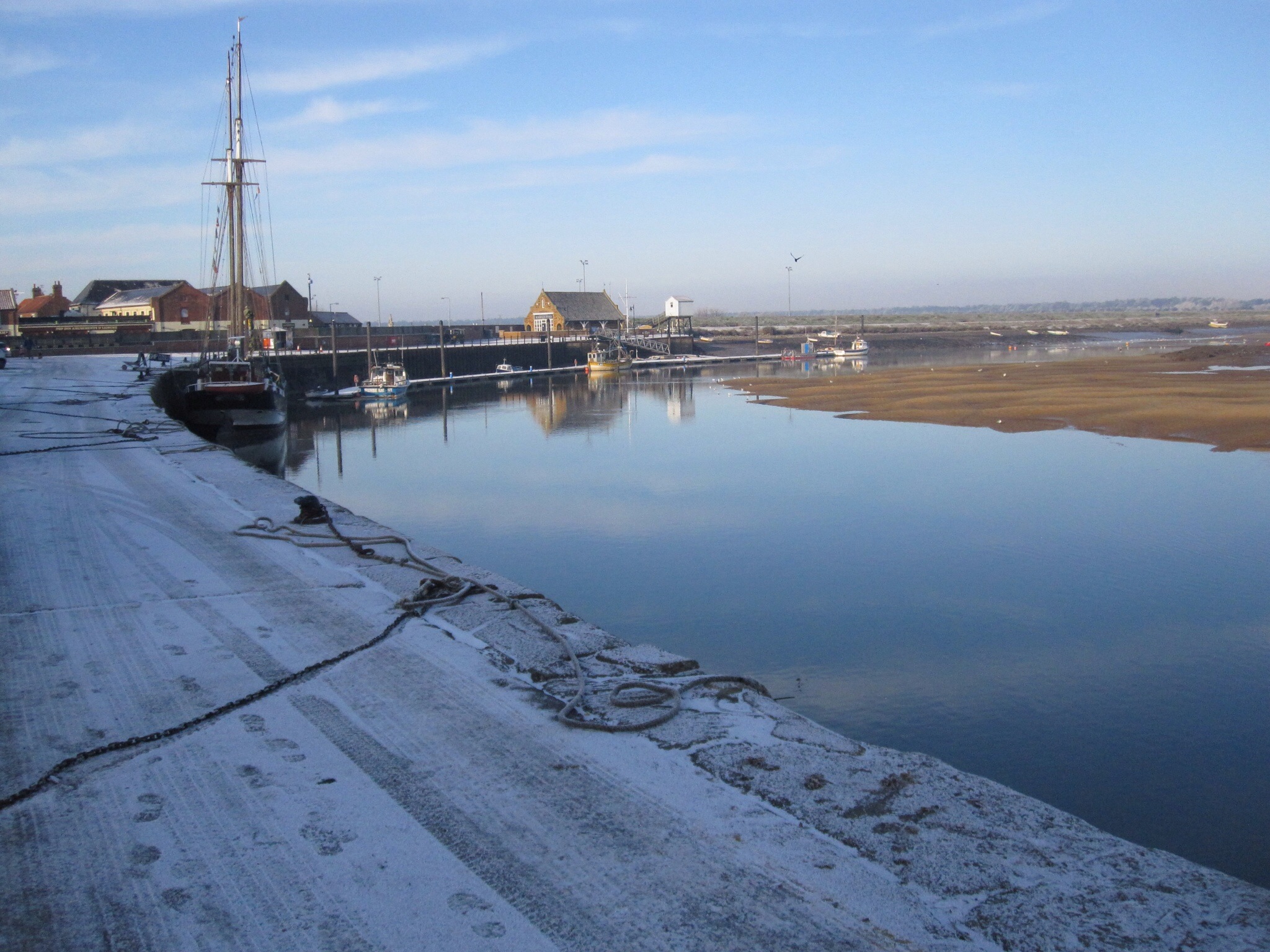 Wells-next-the-sea, Norfolk. A two day drive from London
Last Saturday I left London to drive with my family to my in-laws' cottage in north Norfolk, at the lovely sea-side village of Wells-next-the-sea.
Not exactly earth shattering news, I know. Except that this trip, which normally takes about three hours, actually took us the best part of two days. As we left, late on Saturday morning, heavy snow began to fall. Now, I have been fortunate enough to visit northern Norway and central Siberia, so I can tell you that this snowfall was scarcely spectacular. But it was sufficient to destroy crucial parts of the infrastructure of London. We reached the first service station on the M1 motorway, still within the M25, the orbital motorway around London, after over three hours driving – a journey of little more than a dozen miles.
At the service station cars were stuck in the snow or trying desperately to re-join the virtually static motorway as night fell. Inside the service station there were long queues for food and – scarcely believable I know – I thought I detected signs of panic buying. We ended up having to stay at the hotel at the service station before carrying on next day in conditions which were little better.
I mention all this because it was evidence, in front of my eyes, of the absolute fragility of our society, even our lives – something which countless veterans of the Second World War have told me about, and which is almost impossible to believe when everything seems stable. 'Honestly, you can't credit it, today,' one Hungarian Jewish deportee to Auschwitz told me, 'but one moment everything seemed safe and comfortable and the next it was as if we had entered Hell. We were shoved into a temporary ghetto, appallingly mistreated and then crammed onto a train to Auschwitz. It was so sudden. It didn't seem possible that it was happening….'
Human beings, I think, are desperate to think that life is safe and predictable. The notion that life is momentary, dangerous and unpredictable, is far too terrifying to dwell upon. As for the ultimate terror, the fact that as animals at any moment – perhaps in our next breath – we might die and, as Ernest Becker so memorably put it, 'go the way of the grasshopper', that is so hopeless and appalling a thought that we act as if it just won't happen to us – ever.
Not a very cheerful Christmas thought, I'm afraid, for which I apologize.
As for our journey back from Wells, that took three hours and was without incident. Back to normal. For the moment.