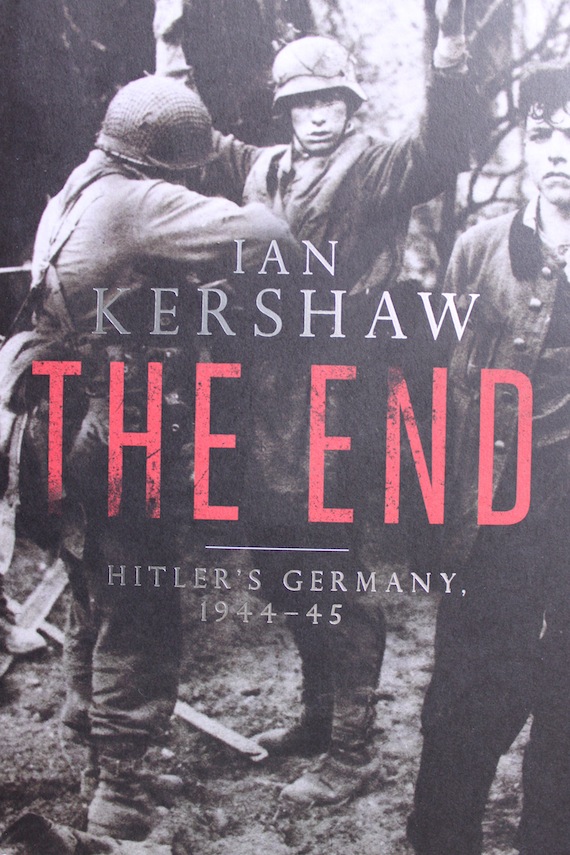 A quite astonishing book
Many years ago, when I was on a BBC film directors course, the instructor came in to the cutting room to view the short historical documentary I had just made. He watched it once and then listed at least half a dozen things that were wrong with it – quite something given that the film was only five minutes long. I was depressed, my head hung low, when he patted me on the back and said, 'Don't worry, Laurence, just remember this – criticism is easy, creation is hard.'
I thought of those words reading Ian Kershaw's latest book 'The End', about the last year or so of Hitler's Germany. Because I believe that you can divide historians and the books they write into two sorts – there are those that are essentially critics and those that are essentially creators. And, perhaps needless to say, there are many more critics out there than creators. It is much easier to criticize other works of history, or to explain why a particular historical or philosophical theory has flaws, than to create a new way of understanding the past.
And that is one of the reasons why Ian Kershaw is one of the most outstanding historians of the last hundred years. Because throughout his career he has always been fundamentally a creator and not a critic. Yes, he can analyze and criticize the theories of others – actually better than anyone else, just read his 'The Nazi Dictatorship: Problems and Perspectives of Interpretation' and you'll see what I mean – but he can also create, and in the process open people's eyes to a wholly fresh way of looking at something everyone previously thought was familiar.
His new book, 'The End: Hitler's Germany 1944-1945', exemplifies that point. Here Kershaw deals with what you might think is a familiar period of history – the last year of the Nazi regime. But he breathes new life and insight into the subject – partly because, never afraid of the 'Big' questions, he structures the whole book around one of the biggest questions of all: why did the Germans keep on fighting long after it was clear that the Third Reich was doomed?
Kershaw's answers to that question – and there are several – go to the root of many of the central issues about the Nazis. The role of Hitler; the fear of Bolshevism; the knowledge that something had gone 'very wrong' in the East; the treatment of the Jews; the relationship of the SS to the German Army; the role of terror in the Third Reich – all of these play a part in understanding why the war in Europe continued as it did.
No one has ever attempted to approach this crucial period in exactly this way. But then no one else is a historian of this period quite like Ian Kershaw.