Guidelines for posting
All comments are moderated so there will be a delay in time between a comment being submitted and then potentially posted. Only if the comment passes these guidelines will it be posted. It is the moderator of the site who decides in his/her sole discretion if a comment is suitable for posting.
If your comment, in the view of the moderator, doesn't pass the guidelines for whatever reason, then no correspondence will be entered into with you about our decision. No harassment of any of the moderators of WW2History.com will be tolerated.
No insults, abusive language or threats.
No racist or sexist comments.
No posts which, in the opinion of the moderators of WW2History.com, offend in general, or target in any insulting or offensive way any individual in particular.
No posts which attempt to praise or advance the views of Nazism or any other despotic regime.
No Holocaust denial, or attempt to deny any other form of genocide is tolerated.
Use of usernames which might offend are not tolerated.
Each individual can only post in this forum under one username.
No post may contravene any existing law, including, of course, the law of copyright.
No post may encourage anyone to break the law.
No posts which seek to advertise.
No posts which are off topic.
No posts more than 300 words in length.
No posts which link to other sites which contravene any of these guidelines.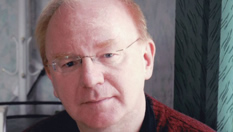 Read a candid interview with Laurence Rees in which he talks about his experience meeting Nazi perpetrators and gives more background on WW2History.com.