Education - Lesson Plans
These lesson plans and accompanying resources have been designed to help teachers make the most of WW2History.com. All Holocaust related lesson plans (and other Holocaust related material below) were compiled by experts at the Holocaust Educational Trust, while other lesson plans were devised by Andy Lawrence - a history teacher at Hampton School, Middlesex. Individual teachers must satisfy themselves of the usefulness of the lesson plans and the relevance of material available on this site to their teachings before using them, for WW2History.com cannot accept any responsibility for their use. Usage of these materials and the website should not be used as a substitute for clear and coherent curriculum planning.
1939
1940
1941
1942
1943
1944
1945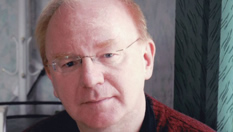 Read a candid interview with Laurence Rees in which he talks about his experience meeting Nazi perpetrators and gives more background on WW2History.com.