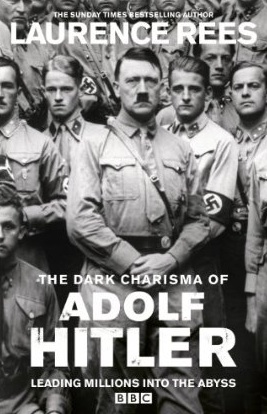 It's been a while since I last posted, and this is the reason why. I've been hard at it finishing the proofs of my new book – The Dark Charisma of Adolf Hitler: Leading Millions into the Abyss – which is published in September.
It addresses a question I have been fascinated by for as long as I can remember – how was it possible that millions of people so adored such an appalling figure as Adolf Hitler? Many Germans who lived through that time, who I met over the last 20 years, talked of being 'attracted' to Hitler and a number characterized the nature of this attraction as 'charisma'. So what is 'charisma'? For sure it's not like Hitler 'hypnotized' anyone – the people who followed him did so out of their own free will – more that there was a powerful connection between leader and led. What was the nature of that connection?
I've been working on the book for nearly 4 years now, and try to see how far I can go towards explaining this mystery. It's an issue that goes to the heart, I think, of some truths about the nature of our lives: the desire for meaning, the longing for salvation and redemption, and the craving many people have for some kind of 'savior' to rescue them in a crisis.
Hope you like it!